About Sue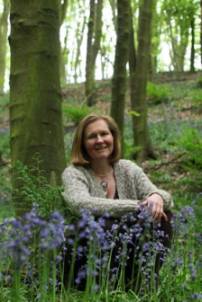 My fascination with glass dates back to beach combing sea-tumbled glass as a child and the up-lifting experiences of entering a darkened church and discovering the delight of a beautiful stained glass window. I was drawn into making kiln-formed glass jewellery after taking workshops in forged iron sculpture, metal jewellery and warm glass work. An early experience playing with off-cuts after making a bowl emerged from the kiln as a dramatic brooch. I was hooked and making jewellery remains my passion because there is no tyranny of form.
My most unusual work is often made late at night in a semi-meditative state, when I just feel like 'playing with glass' for the sheer pleasure of it. Although some of my work is precise and has a classical feel much of it has a more raw appeal. Most of my work is asymmetric, even when the shape of the piece is regular. Some ranges have an industrial aspect including metal offcuts and cogs. Others have a 'modern primitive' or 'ethnic feel' and I am sure African Art has been a subliminal influence. Some repeat customers describe wearing them as 'comforting', 'energising' or 'spiritually up-lifting'.
My work is often inspired by nature or the raw glass and I use or combine re-cycled bottles, charity shop treasures or expensive art glass, metal inclusions and wirework to create dramatic, original, one off pieces. I can turn celebration bottles into commemorative jewellery and incorporate locks of hair in wedding and rite of passage pieces, making secret invisible lockets.

- Sue Holdaway